How it works
You will receive a welcome email with instructions. The link can also be found inside the course curriculum area on a document.
You will schedule a personal Skype or Zoom meeting.
Based on her expert and artistic opinion, Ms Oksana will focus more on those skills that need more attention within each category.
Technique
Turn Out
Foot Work
Turns
Jumps
Port de Bras
Extension
Elevation
Control
Balance
Placement/Alignment
Dynamics
Artistic
Upper Body
Epaulement
Expression
Artistry
Style
Musicality/Phrasing
Presentation
Energy
Dynamics
Arm Position
Benefits of working One on On
You get ALL the attention. Oksana can hone in on your individual needs.
You can talk to him about your goals and he can help you develop emotionally as a dancer.
If you are top of your class Oksana can challenge you.
If you are behind he can help you catch up and see where you are falling short.
Oksana will make you feel comfortable but still push you.
45 minute online consultation to Skype or Zoom the feedback on of Technique or Artistry.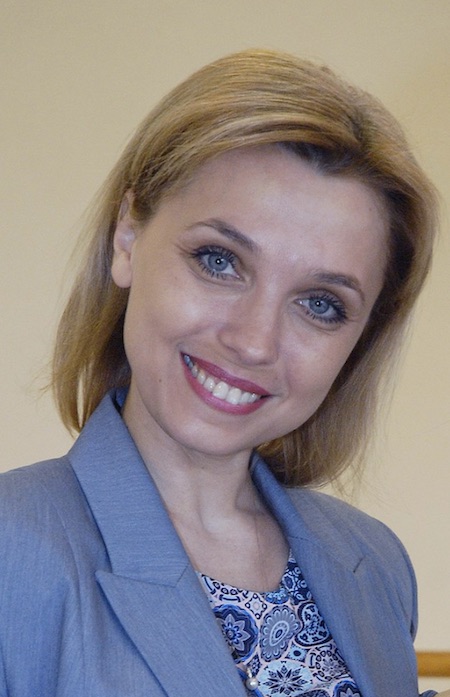 Hi, My name is Oksana.
In 1996 she graduated from the "Classical School" dance & t; in Moscow. From 1996 to 2008 she worked in the Moscow Theater of the classical choreographed.
I danced in all classical ballets, I also took Participation in the production of the ballet GREEN (Stanton Welsh 2000), solo parts performed by Nina Ananiashvili, Sergey Filin, Dmitry Belogolovtsev. In 2002 she graduated from the Institute of Contemporary Arts, specialty the teacher-choreographer, 2011 has passed improvement of professional skill in Academy Russian Ballet named after A.Ya. Vaganova under the program "Training in the younger classes and the preparatory process for teaching classical dance ", 2014 year – advanced training at the Russian Ballet Academy A.Ya.Vaganova under the program "Conservation and development of A.Ya. Vaganova, 2016 -2-year professional retraining in Moscow state Academy of choreography.
Since 2008 he works as a teacher at the "School of Classical Dance" G. Ledyakha. Behind These years Vasilieva Oksana has gained experience working with junior, middle and senior classes. Spent 3 state issues (graduation) examinations in 2012, 2014, 2016 years. The State Commission noted the high level of preparation of students
Your intake form has been submitted. Check your email for a copy of your responses. If you're accepted, you'll receive an email with a link to checkout.
Frequently Asked Questions
Frequently Asked Questions
What if I am unhappy with the course?
There are no refunds on this particular "course" because it is a one on one consultation.
How do I schedule my appointment?
Upon purchasing coaching, you'll receive further instructions on how to book a time for your appointment.
Can I purchase coaching more than once?
Absolutely! If you find yourself in need of coaching more than once, simply purchase the coaching again.